Cavity Treatment for Kids – Leesburg, VA
Arrest Cavities with Comfortable, Trusted Dental Treatments
We want our detectives to be in top health while they are on the job, which is why we provide trusted treatment options for one of the most common oral health problems - cavities. Our fillings and crowns are made from high-quality dental materials that are built to withstand the daily wear-and-tear on your child's teeth, keeping them healthy and intact for years to come. For questions or to schedule an appointment for kids' cavity treatment in Leesburg, please call our top-secret pediatric dental office!
Why Choose Tooth Clues - The Dental Detective for Kids for Your Child's Cavity Treatment?
An Immersive, Fun Dental Experience for Children
Consciously Designed, Safe Dental Environment
In-House Dental Membership Plan to Help You Save
Silver Diamine Fluoride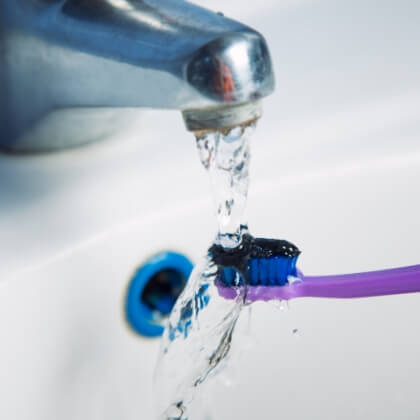 We offer silver diamine fluoride if your child has already developed a cavity. A non-invasive dental treatment, it can be applied on its own or beneath dental fillings/crowns to prevent the spread of bacteria.
Tooth-Colored Fillings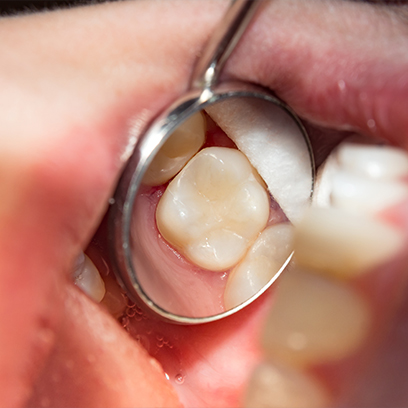 At Tooth Clues - The Dental Detective for Kids, we only provide tooth-colored fillings. Composite resin is a type of durable material used to fix small to moderate sized cavities, repair fractured teeth due to injury and can also correct any blemishes in color, size or shape of teeth. With the proper maintenance, your child's filling can last for many years.
Pulpotomies (Baby Root Canals)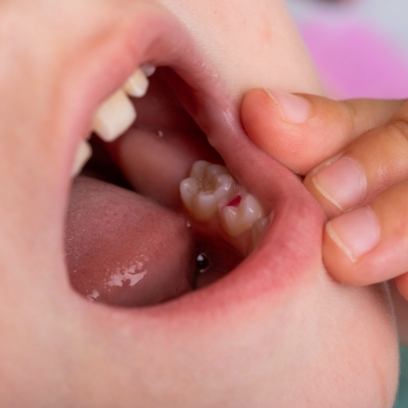 Untreated cavities can progress and affect the health and vitality of a tooth, which can then result in toothaches and other uncomfortable symptoms for your child. Fortunately, our team of super sleuths can spot and treat these symptoms quickly with a pulpotomy or baby root canal. After the treatment, the tooth is usually protected with a prefabricated stainless steel or zirconia dental crown, which will just fall out when the tooth is ready to come out.
Dental Crowns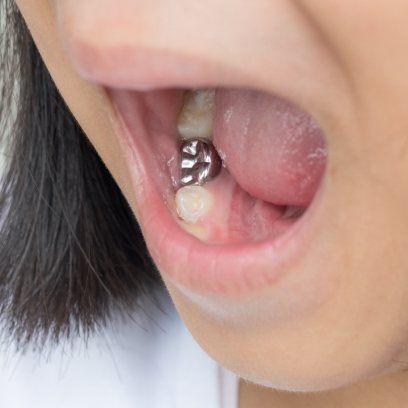 Large cavities or teeth that have been weakened due to decay can be rebuilt and strengthened with prefabricated stainless steel (silver) or zirconia (white) dental crowns. Once secured over teeth that have received a pulpotomy or have a large cavity, these crowns will continue offering extra support and protection until the tooth is ready to come out.
When Are Tooth Extractions Necessary for Children?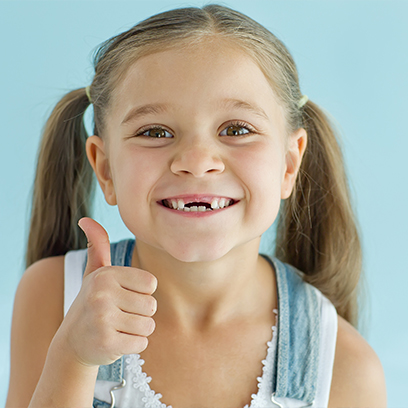 Tooth extractions are often the last resort for the treatment of dental decay, because we believe in preserving natural smiles to the best of our abilities. However, there are situations in which a tooth may be too damaged and unsavable, so an extraction may be recommended to prevent additional issues in the future. Here are some situations in which we may recommend removing your child's tooth:
Not enough healthy tooth structure left to support a filling or crown
A tooth infection has spread to the roots of the tooth
A tooth is damaged beyond repair
Learn More About Tooth Extractions

Space Maintainers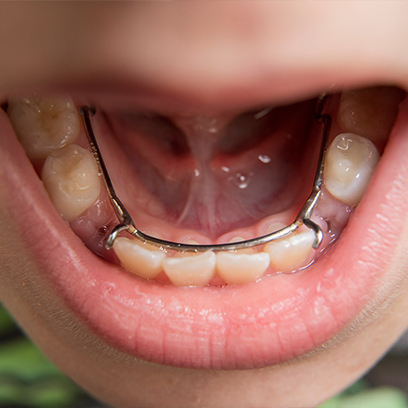 If your child loses a baby tooth early or needs one extracted, it may be important for a space maintainer to be placed to hold the adjacent teeth apart and maintain room for the permanent tooth that will grow into the space. There are various types of space maintainers which could be recommended and Agent T will review her recommendations with you based on your child's dental needs.