Preventive Dentistry for Kids – Leesburg, VA
A Detective with a Healthy Smile Gets More Intel
Here at Tooth Clues - The Dental Detective for Kids, we are proud to specialize in pediatric and special needs dentistry. We truly believe in starting children off right when it comes to their dental health and as a result, believe that prevention is the best way to ensure a lifetime of good oral health and a long-lasting, beautiful smile.
As children are the ideal population in which to bring about change – good behaviors and practices learned at an early age can reap a lifetime of benefits. At Tooth Clues - The Dental Detective for Kids, we hope to educate our detectives about the value of good oral health in order to maintain bright smiles always. That's why we encourage you to read about our available preventive dentistry services for kids in Leesburg below!
Why Choose Tooth Clues - The Dental Detective for Kids for Your Child's Preventive Dental Care?
Immersive, Detective-Themed Pediatric Dental Practice
In-Network with Most PPO Dental Insurance Plans
Highly Knowledgeable Pediatric Dentist
Dental Exams & Checkups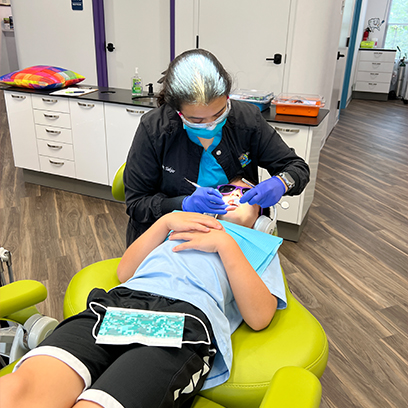 Regular dental examinations are an important preventive measure to comprehensively evaluate your child's dental health. During an exam, the entire mouth – teeth, gums, tongue and all soft tissue – is thoroughly evaluated. At Tooth Clues - The Dental Detective for Kids, your child's dental exam may include:
A complete review of your child's medical history
A visual examination of all teeth for cavities
An examination of digital X-rays for cavities or other abnormalities
An evaluation of overall dental growth/development and bite, indicating any necessity for orthodontic intervention
An evaluation of your child's tonsils and adenoids to ensure a patent airway
An evaluation of all frenum to ensure the absence of oral restrictions
A review of any oral habits
With routine dental examinations, our purpose is to prepare your child for long-term dental health and success!
Professional Teeth Cleanings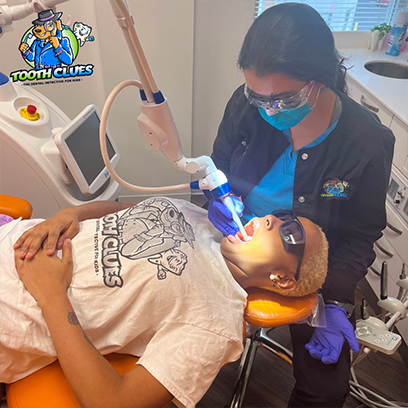 Every three to six months, dental cleanings are recommended for healthy teeth and gums. During our professional teeth cleanings, we remove any plaque and bacteria that has built up and utilize this time to guide our detectives in proper brushing and flossing techniques. Additionally, we will review your child's diet and make any recommendations to ensure that our detectives are making healthy food choices.
Fluoride Treatment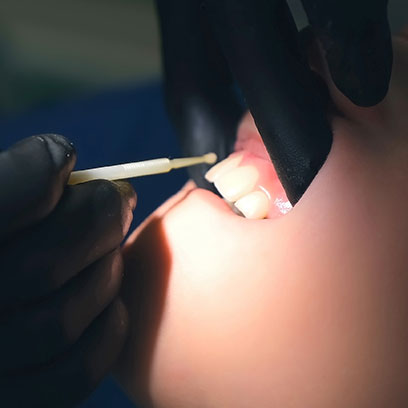 Cavities are one of the most common oral health problems that children face because they are still learning how to properly care for their smile. Fluoride treatments are fast, pain-free, and easy. We apply a fluoride gel or varnish onto your child's teeth that helps to strengthen their outermost protective layer, guarding against cavities.
Dental Sealants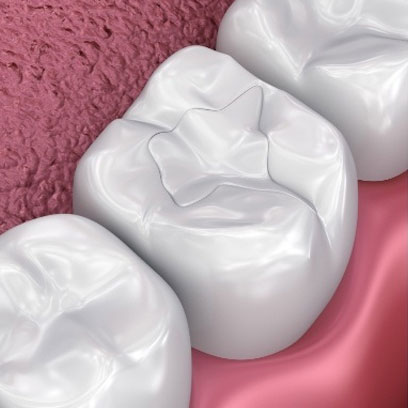 Dental sealants are thin, clear, umbrella-like shields that we can place in the biting surfaces of molars to prevent bacteria and food debris from getting stuck. This drastically minimizes the risk of cavity development as well as makes brushing your little one's teeth more effective by reducing the hiding places for plaque in the mouth. Dental sealants can also protect your child's teeth from cavities for years, if maintained well.
Habit Appliances and Sport / Athletic Mouthguards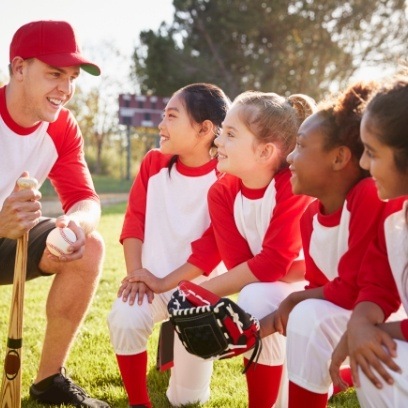 Does your child have an oral habit or participate in any physical or athletic activities? We have the ability to provide custom-crafted appliances and mouthguards that can help to stop a frustrating oral habit and also protect their priceless smile from various dental and facial injuries that could happen from trauma to the face or head. Each of our appliances are made to fit your child's mouth perfectly for maximized comfort and protection.
Digital Dental X-Rays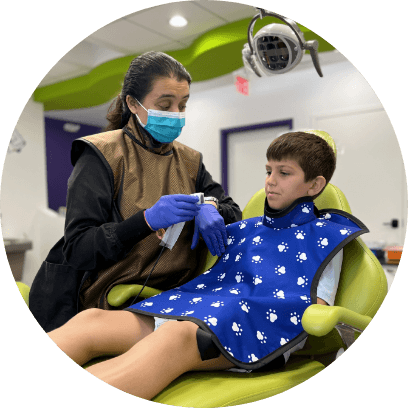 Digital dental x-rays have become an invaluable asset to diagnose areas within the mouth not visible to the naked eye. With at least 80-90% reduced radiation in comparison to traditional x-ray methods, we can obtain instant sharp images of areas between the teeth and beneath the gums to evaluate for decay and other bony abnormalities.