Pediatric Emergency Dentist – Leesburg, VA
Tackling Unsolved Cases Quickly & Effectively
All of our detectives at Tooth Clues - The Dental Detective for Kids are precious, and even though we wish that an accident does not happen, emergency dental issues and injuries do often arise. It is very important to be prepared for any dental emergency for your child, as knowing what to do can be the difference in saving or losing a tooth. And when you visit us, we will share and prepare you with the knowledge to prevent such accidents based on your child's activities, hobbies and habits!
At Tooth Clues - The Dental Detective for Kids, we are available to help and provide assistance for all dental problems.
If your child experiences any dental emergency in Leesburg, please call us immediately to speak with a dental agent or to be connected to Dr. Takiar.
Why Choose Tooth Clues - The Dental Detective for Kids for Your Child's Emergency Dental Care?
Same-Day & After-Hour Emergency Dental Appointments
Experienced & Skilled Pediatric Dentist
Several Types of Sedation Dentistry Options Available
The Most Common Dental Emergencies
It can be difficult to know whether your child's oral discomfort or an accident requires an emergency visit to the dentist. That is why we have included some urgent cases that we typically solve below. We always recommend calling us if you are not sure whether you need to come in!
Keys to Preventing Dental Emergencies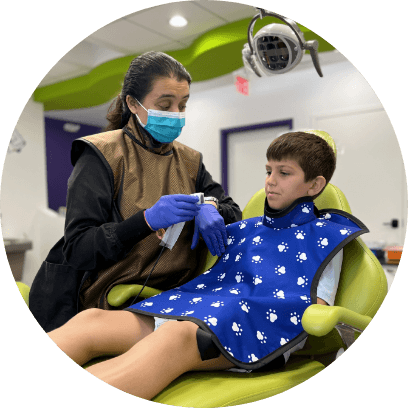 There is no way you can completely prevent dental emergencies from occurring in your household. However, there are some ways to minimize the chances of your child developing oral pain or discomfort, including:
Bring your detective in twice a year for dental checkups and teeth cleanings with Agent T
Strengthen their protective enamel with fluoride treatments at the end of each professional teeth cleaning
If your child is susceptible to cavities, consider investing in dental sealants
Encourage a routine of brushing twice a day with fluoride toothpaste and flossing daily
Encourage your child not to chew on items that are hard, excessively chewy, or sticky
If your child plays contact sports or grinds their teeth, invest in a custom-fitted mouthguard
Pediatric Dental Emergency FAQs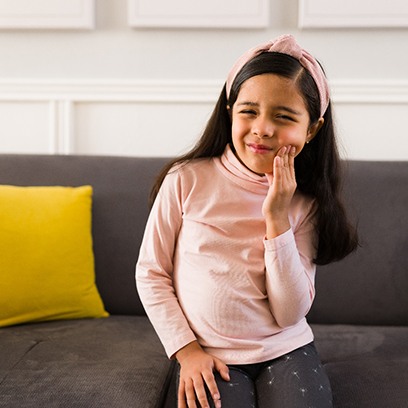 In the midst of a children's dental emergency in Leesburg, it can be incredibly difficult to think clearly and make the best decision for your little one's smile, especially if you have never dealt with this type of situation before. Fortunately, you do not have to be an expert—just give our highly experienced team at Tooth Clues a call! We will walk you through each step of the way and provide you with important answers and information to help preserve your child's smile, like the ones we've included below.